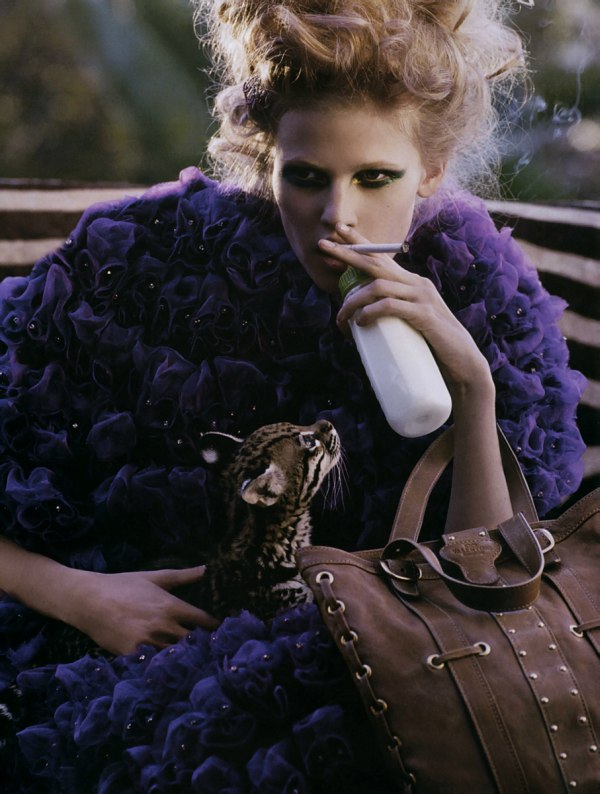 Vogue Quits Smoking
Carine Roitfeld, Vogue Paris editor 2001-2011, has announced that she will no longer use cigarettes in her photographs.
She told Vogue.com, "I will never use a cigarette again in any shoot. It's an easy solution to make a picture more interesting. And now it's like, forgive me for all these cigarettes I've put in all these issues."
Carine feels some shots may have had a profound effect on the younger generation and in addition to her cigarette ban, she will also be supporting young designers.
Pictured:
Lara Stone in 'Morning Beauty'. Photographed by Mark Segal, styled by Carine Roitfeld.